Get Ranking Boost in Google with SSL Certificate
Improve Google Ranking with SSL Certificate
We all love our data security on the Internet and as result of this, we always prefer to have our internet safe and secure whether it's on mobile browser or desktop. We used to gossip online, net banking, email communication, online shopping for festivals using this wider source internet. It is always amazing to be online and being owner of successful e-Commerce business. However, the priority of better data security comes first and ultimately, this data security becomes an essential cause after the algorithm changes release from Google about "An Impact of SSL certificate on Search Engine Ranking". Now you can stay ahead of your competitors by just installing SSL Certificate on your website.
Google has dramatically change their algorithm with a crucial update of SSL certificate. Google official spoke person from Webmaster Trends Analysts, Zineb Ait Bahajji and Gary Illyes says that having website with SSL certificate will get Boost in Google Ranking and SSL can be one of the key factor. Publishing of any kind of website online, you're going to benefit from using HTTPS. These days, any small advantage over competitors will help webmasters to stay ahead and help website to get good visitors. As you are aware that SSL Certificate are not that costly nowadays. They are now affordable and easy to install.
Please note that Google ranking boost for using HTTPS applies to all sites, whether they have personal information or not. That means that even if your site doesn't have a checkout page, login pages, or any financial or sensitive personal information, you can still get SEO benefits by installing an SSL Certificate on your site.
The Google has already published good how to do manual for SSL Certificate in their Help Center
Following are basic tips to get started:
Decide the kind of SSL certificate you need: single, multi-domain, or wildcard certificate. Please visit https://hackersafe.info for more information
Use 2048-bit key certificates. This is latest Standard SSL Certificate and it can secure up to 256 bit on encryption.
Use relative URLs for resources that reside on the same secure domain
Use protocol relative URLs for all other domains
Don't block your HTTPS site from crawling using robots.txt
Allow indexing of your pages by search engines where possible. Avoid the noindex robots meta tag
What is plus points of Having SSL Certificate Apart from Boost in Google Ranking?
For ecommerce website or something which requires users to enter their sensitive information like Username, Password, Credit Card Information, SSN Details and other detas that requires privacy and needs to be secured with proper encryption strength with the right kind of SSL. An SSL Certificate will boost up your conversion rates with users trust and confidence and thus increase your revenues. You are thinking that an SSL Certificates are costly but you have to keep these advantages while calculating your cost on SSL Security. An Extended Validation Certificate or Green Address Bar SSL Certificate as popularly known will help you to increase trust and confidence levels among website visitors and help you to improve your conversions rate. An average studies shows that the larger corporations may be needed Multi Domain SSL Certificate as they have many website and many public facing domains that now be secure using Single Domain and it is easy to manage Single SSL Certificate for all your website and easy with renewal and installation.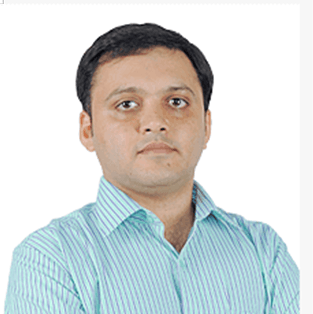 18 Years Experienced Professional in Cryptography, PKI, Information Security, Data Security, SSL Certificate, TLS Certificate, Cloud Security, Website Security, Email Security, Cloud HSM, IT Infrastructure Management, Cloud Management and Customer Support. Certified in Comptia Security+, EC Council CEHv10, MCSE, ITILv3. Domain Investor by Hobby owns 150+ domains.